Real Bread, in its purest form, is bread made without the use of processing aids or any other artificial additives. Real Bread is simply flour, water, salt and fermentation. The opportunity as we see it is great, all it takes is courage, imagination… and a little dough!
Eoin Cluskey – head baker, Bread41
Swing by the Bread41 bakery & eatery Monday – Saturday to see what's coming out of the oven, we will have a variety of breads and pastries available most days. While we do our best to bake as many loaves as we can, we might run out, please be kind if we don't have the loaf of your choice, and maybe take it as a sign that you should try a bread you've never tried before. All whole grains are milled fresh in the bakery daily, and all loaves are made with the same sourdough culture that we have been using for a very long time.
Shakelton 7 Seed
Made with three different cereal grains and seven different seeds. The Shack as we call it, is a hearty loaf.
Glentie Malt loaf
Made with three malted organic grains & 3 varieties of soaked seeds and our white sourdough starter.
Wholegain sourdough
Using a wholemeal wheat flour, white wheat flour, organic wholemeal rye flour. This heritage loaf is a favourite.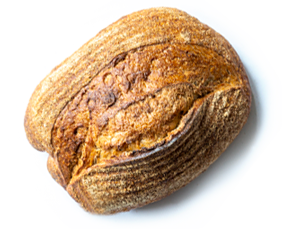 Granary Brown
Our Granary brown is made with whole wheat flour, bread flour (wheat), sourdough culture, & sea salt.
Oat Porrige
This loaf contains both sourdough, whole rye and roasted oatmeal giving it a moist, tender and amazing flavour.
Wicklow Mountain Rye
With 60% rye this loaf has a gentle flavour and an unusually light texture with a great bite and flavoursome taste.
Working with some of the finest flours is the essence of our breads at Bread41. We use organic flour in all our breads, these grains are not only better tasting but more sustainable also.
Our organic grains are supplied by Shipton Mill where the wholemeal flours are milled on the banks of the Avon River. Stone-grinding flour is a simple, traditional process in which all the organic goodness of wholemeal flour is retained, unlike steel "roller" milling of white flour where the essential bran and germ is engineered away. We will also be stone milling ourselves onsite using a variety of ancient grains where possible.
This bread is a simple, soft, fluffy yeasted bread. We'll use a similar flour blend as our 'Sourdough Kids Loaf' (see our previous blog post

This is one of my favourites recipes, made from one of my favourites flours; freshly milled spelt flour. It's a relatively simple method to create

Bread-making became an intrinsic part of life in rural Ireland right up until the 50's,and early 60's and was typically personified by the farmer taking